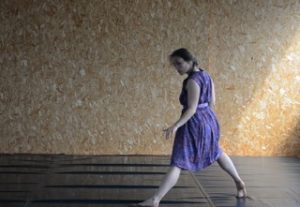 Marie is a Norwegian contemporary dancer and choreographer, based in Berlin since 2012. She
graduated from University of Stavanger in 2012 with a Bachelor in dance and has since been
working as a dancer in various projects and collaborations, as well as creating her own work. Since
2014 she has been a member of the Audioballerinas, by artist Benoit Maubrey. As a dancer she also
worked with choreographers such as Raffaella Galdi, Yan Leiva, Shi Pratt and Alexandra Pirici.
She has been a part of the collaboration Yngvesson/Rechsteiner since 2016, creating and
performing various works. In her own work she is interested in working on interdisiplinary
performances where movement is combined with sound art, video projections, and also site specific
performances.